China Youthology is China's top qualitative market research and youth marketing consulting company.
"Mushroom Interstellar Salon" is a cultural marketing salon that connects youth culture and commercial brands initiated by China Youthology.
Each issue will select the key topics of youth cultural marketing, convey forward-looking and leading cultural marketing views, share youth cultural trends, and practice marketing actions, so that commercial brands and youth culture can meet each other and promote the connection of youth aspirations/brands/cultural KOLs Create with you.
The theme of the first issue is: How young people's hormones are turned on
Design
Main Visual Design Concept
The overall atmosphere selects the cosmic background, and shows the vastness of the interstellar through deep colors and large areas of white space. The main image "mushroom" with liquid bubbles, cell-like objects drifting in the universe, is a metaphor for the fluidity of hormones.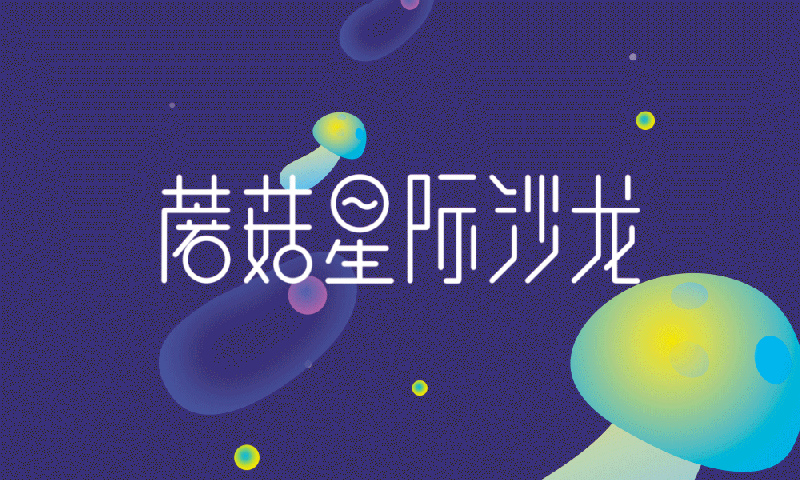 Font Design | Typeface
Considering that the core of the activity is the collision between commercial brands and young people, and the activity intends to create a growth line brand. Therefore, the logo design uses simple and neutral thin lines, which can be better matched with slogon and period, and uses a roundness to enhance affinity. In the text font, the title is selected: ZCOOL high-end black, free for commercial use and a design font.