"Tmall Fresh" is a fresh food shopping channel in Tmall APP. There is huge room for online improvement in the fresh food industry. "Tmall Fresh Food" constructs different types of shopping guide modules through selected products and content operations to establish consumers' daily shopping experience of "discovering food" on Tmall APP.
Design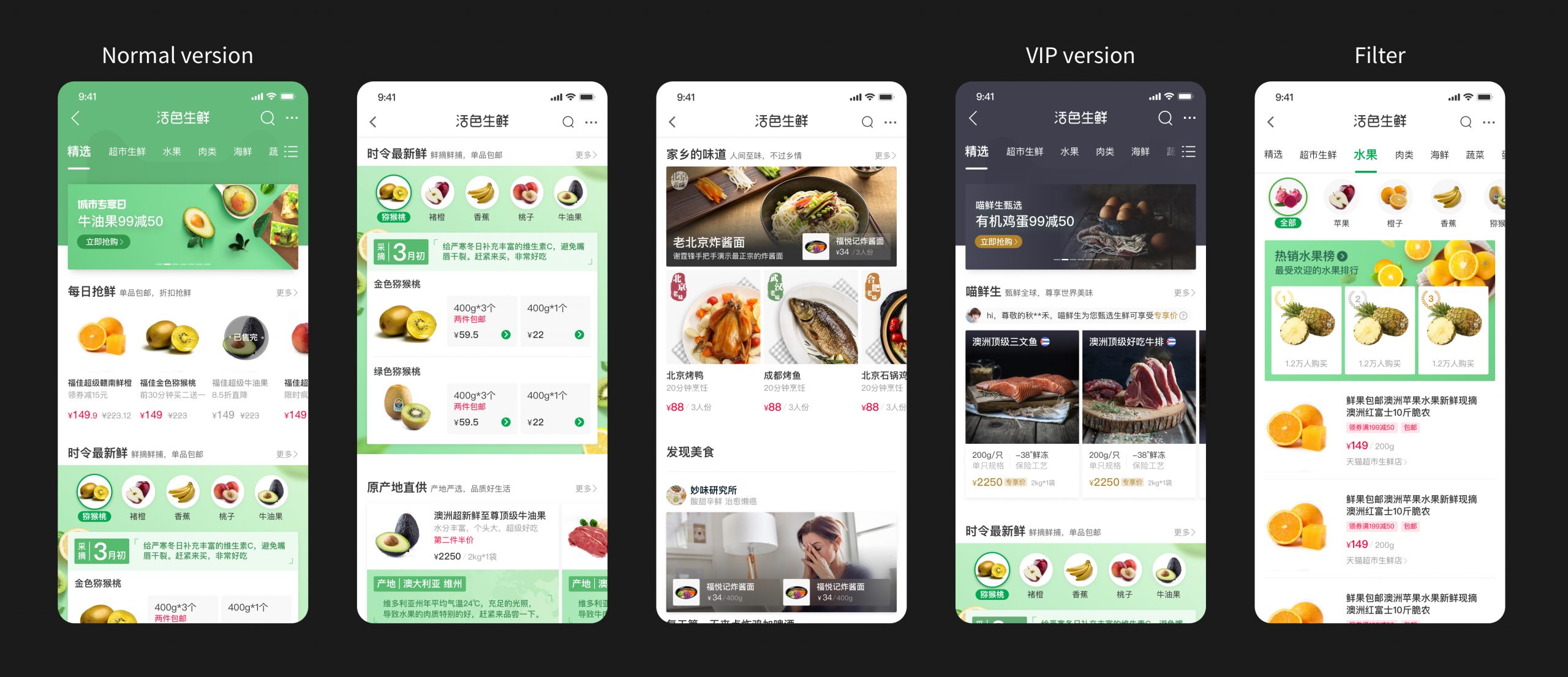 Visual design in line with the modular mind
Although they are all modules for selling vegetables, each module has a different logic for selection and operation, so the same way of expression cannot be used in the design, and the mind of the module needs to be highlighted. For example, the semi-cooked product module needs to reflect the production and the final dishes, so in the product map design, I make pictures through the design method of combined pictures to express the module mind.